The month of April has been a good one from start to finish ~

On April 1st one of my Toddler Bedding Sets was among the featured items on my favorite fabric designers blog ~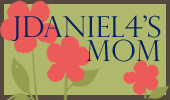 You will love perusing all the great ideas and resources for moms this extraordinary lady has on her blog. Be sure to enter one or more of her Give Aways.

I've been having so much fun this month spending time with my daughter and granddaughter ~ story time at the library, going to estate sales, building another deck, and planning a baby shower. I am so blessed to be able to spend time with all of my family.

I'll be off to visit my sister and her husband in Massachusetts soon and I've promised myself that when I return I'm going to get back to creating new handmade items with all the lovely fabric in my Cottage. So check back to see my "re-stocked" shops in May.